Whether you are looking for a personal alarm solution for yourself or for someone you love, we believe personal service, trust, experience and peace of mind should be part of every interaction we have with you.
We want you to understand that to us you are not just a number on the screen. You are important to us, you are important to everyone that works at Red Dot Alerts™.
This is our team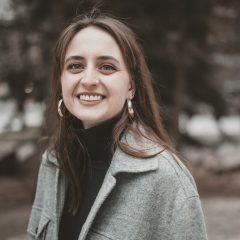 Kate Saikaley
Kate is a Red Dot Alerts™ Customer Care Specialist. She will help select the right service for you or your loved one, and make sure you are up and running in no time.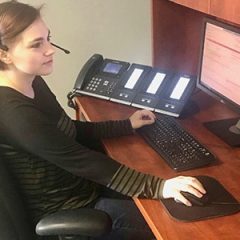 Amy Robichaud
Amy is an emergency response operator at our partners, Armstrong. It is her voice or one of her colleagues you or your loved one will hear if you ever have to press the emergency response button. Amy has been an operator/dispatcher for 11 years and she helps people in a time of need whether it be an emergency situation or a not-so-urgent call. She is committed to working hard every day to make sure that we meet our commitments.
Mike Fleming
Mike is the CEO of Red Dot Alerts™. He stands behind the people and products we provide to you, and he is always available if you need him.