Medical Alert Systems to Keep You Independent, Mobile and Safe.
Red Dot Alerts™ provides help wherever, whenever you need it.
Call now and we can have you covered in 48 hours!
ON-THE-GO
Our discreet wearable medical alert bracelet or pendant means you're always connected through 2-way, bilingual voice communication – even if you can't get to a phone. All you need is a landline or internet connection.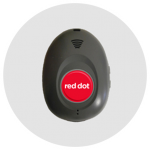 AT-HOME
Wherever you are, just push the help button and you'll be instantly connected 24/7 to a bilingual Canadian operator who will contact either emergency assistance or your personal contact–fast. And we'll stay with you for reassurance until help arrives.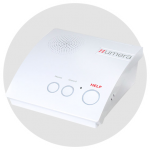 MEMORY CARE
SafeSole™ by Red Dot Alerts™ are water-resistant, trimmable shoe insoles with embedded GPS tracking available wherever there is cell coverage. Our geofencing technology will automatically send an email or text alert when a loved one leaves a predetermined safe zone.
COMING SOON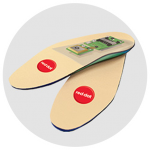 We receive an emergency alert

We'll be immediately notified if the emergency button is pressed or if a fall is detected when you subscribe to our fall-detection service.

A bilingual Canadian operator contacts the customer

When an alert is received, our bilingual operators will immediately contact the customer through the Red Dot device using the two-way voice speaker to confirm the emergency need before contacting emergency services.

The designated family or friend contact is contacted

If a customer can't be reached, our bilingual operators will attempt to make contact with designated friends or family.

Emergency services are dispatched

If we're not successful in reaching friends or family, our bilingual operator will dispatch emergency services.
Red Dot is the only medical alert system created by elderly care specialists.
Click the video link to hear from the creator of the Red Dot service on what makes us different.


2-Way Communication Through the Device


Trained Bilingual Operators
Monique M


"5 Stars! Proud to support a great company"
Sylvie O


"I can relax knowing my mom is safe and protected with Red Dot Alerts™".
Mr. Smith


"Reliable service that makes me feel safe living alone".
William G


"5 Star service!"
Manom S


"Red Dot makes me and my kids feel safe knowing that I can get help when I need it."
Mr. Douglas


"I have fallen a few times and Red Dot was here to get me the help I need."
David B


"My parents both wanted to stay in the home they built. Red Dot Alerts™ helped them live independently."
Maurice S


"Simple to use…Red Dot makes me feel safe and confident"
Josephine B


"From day one I have been so happy with Red Dot, having the service and being always protected is such a blessing".
Lilianne O


"I have been more active knowing I am safe outside of my home with my I-Help system from Red Dot Alerts™."
Ready to get started?
Call now or order online and we'll have you up and running in 48 hours.