Red Dot Alerts technology-enabled care
helps seniors and those living with chronic illnesses and disabilities while staying safe and independent in their communities, giving peace of mind to the family, friends and providers who care for them.
Seniors can stay independent and active
Connection is empowerment. For independent and active seniors, whether at home or in a retirement home, healthy or living with a chronic illness, Red Dot Alerts brings peace of mind and a high quality of life.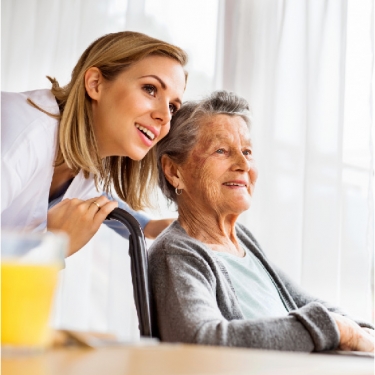 Caregivers know their loved ones are safe
Stop worrying and help your loved ones live well independently with Red Dot Alerts. Should anything happen, you'll be alerted automatically, and a professional service team member will be sending help when needed.
Facilities can offer confidence to residents and patients
Caregivers, retirement homes, hospitals and other facilities can offer Red Dot Alerts within your facility or to individual at-risk patients. This technology-enabled care service supports ageing in place and chronic disease, but also responds to a range of other concerns like autism, lone workers and safety from violence.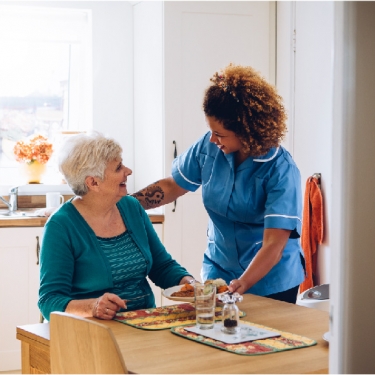 Become a volunteer
Volunteers are essential to our Red Dot Alerts and Bruyère Helpline collaboration. Our volunteers are warm, caring, dependable, patient and trustworthy. They want to give back to their community by sharing their time and talents. We offer our volunteers: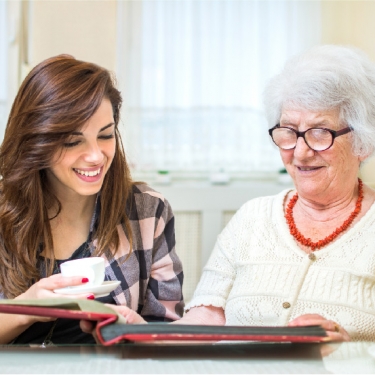 A variety of opportunities to match their strengths, interests and availabilities:
Flexible hours to accommodate their schedules
Proper training and support for the position they choose
Opportunities to attend educational seminars and workshops to develop new skills
The opportunity to meet some of the warmest, most caring and interesting people
The chance to make a difference in our world.
To comply with provincial legislation, all our volunteers must pass a security clearance by Ottawa Police Services.