iHelp 4G is coming soon!
Enjoy complete freedom wherever you go.
Live your life as you always have. The discreet, wearable, personal alert button keeps you connected 24/7 through two-way, bilingual voice communication. Use it only if you need it, like if you have a fall or get lost.
The cellular GPS covers anywhere in Canada where there is a cellular network.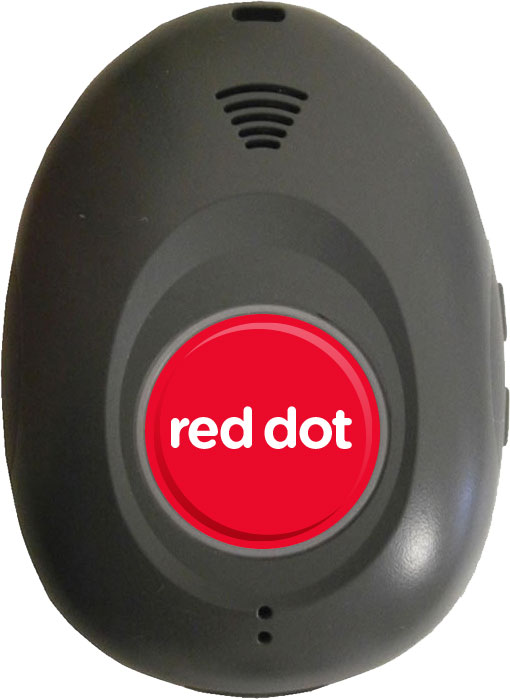 Your independence is important.
The Red Dot Alerts's personal alert pendant will help you maintain your active lifestyle with confidence – without compromising your independence.
Simply wear it when you go out. You'll have the peace of mind knowing you have care specialists to help if you need it.
Features
24/7 access to bilingual care specialists
Live two-way communication
ULC – certified operators
Lightweight and durable
Water resistant
Can be worn as a breakaway pendant, bracelet, belt or in your pocket
Discreet
Up to 72 hours of battery life
30-day risk-free guarantee
Nationwide coverage wherever there's a cellular network
GPS-enabled
Loud, clear audio
Includes car charging adaptor, power cable, breakaway neck lanyard, wrist strap, and holster.
Fall Detection
The cutting-edge accelerometer in the pendant detects movement and body positioning consistent with a fall.
If you are at risk of falling, the discreet, wearable personal alert pendant can detect your fall and connect you with a care specialist.
On The Go personal alert system
Works anywhere in Canada where there is a cellular network.
Fall detection is available for pendant or belt use only.
No contract
No activation fee
No installation fee with self-installation
No cancellation fee
Free shipping
Equipment fee: $99
$59.99/month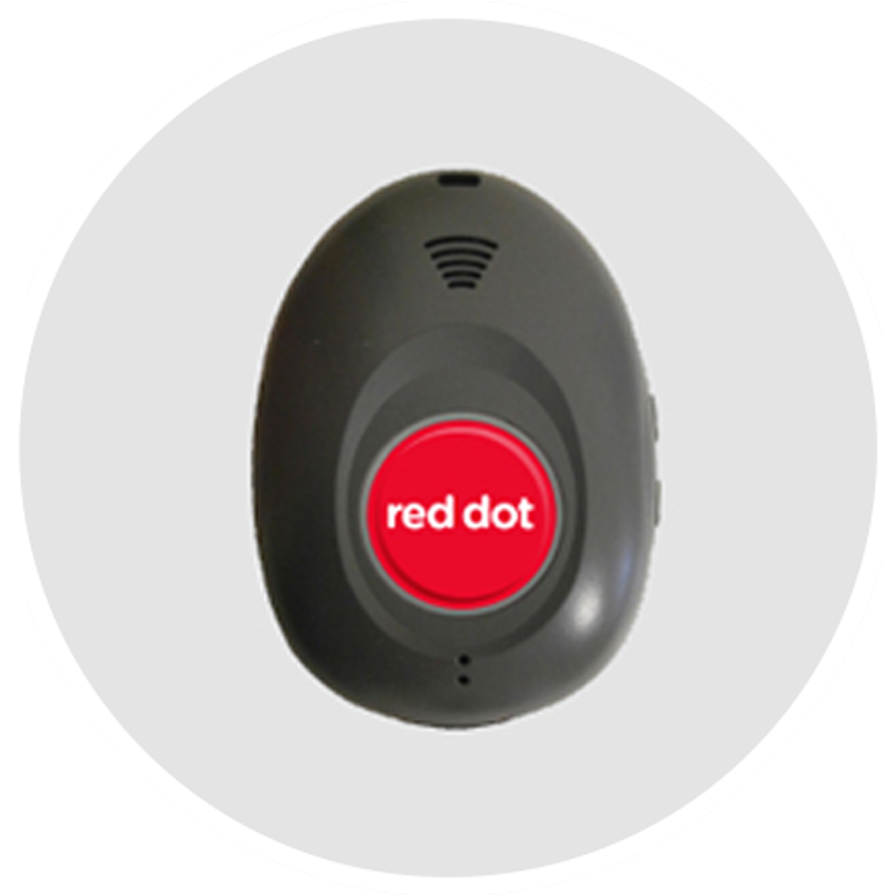 Contact us or order online today! We can have you set up within 48 hours.
info@reddotalerts.ca
1-888-557-2019
Sign up to learn more about Red Dot Alerts personal alert solutions.